Our sweet range of jars is a balance between a traditional chocolate recipe and more innovative recipes. The acidity of the citrus fruits is subtly nuanced by the slightly accidulated flavour of strawberry or mango.
Not to mention the texture in each jar with delicious crumbles, hand made by our pastry chefs!
For dessert or at the buffet, our sweet glass jars will make an impression ! Discover three original and tasty recipes that will satisfy all your guests.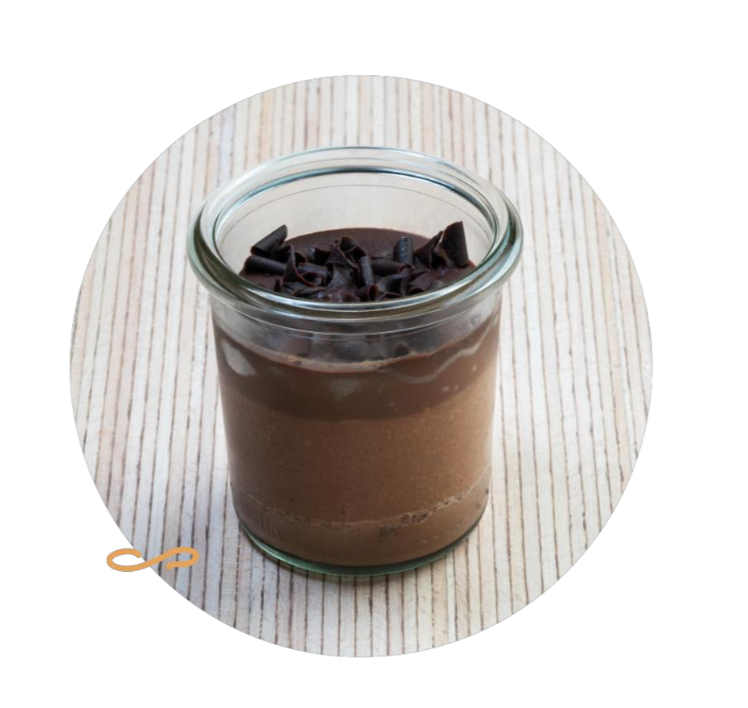 Chocolate mousse 
Salted Caramel
Feuillantine
A blend built on a classic chocolate-caramel base for a comforting and pleasant result. The feuillantine brings an original crunchy texture that brings originality to this creation.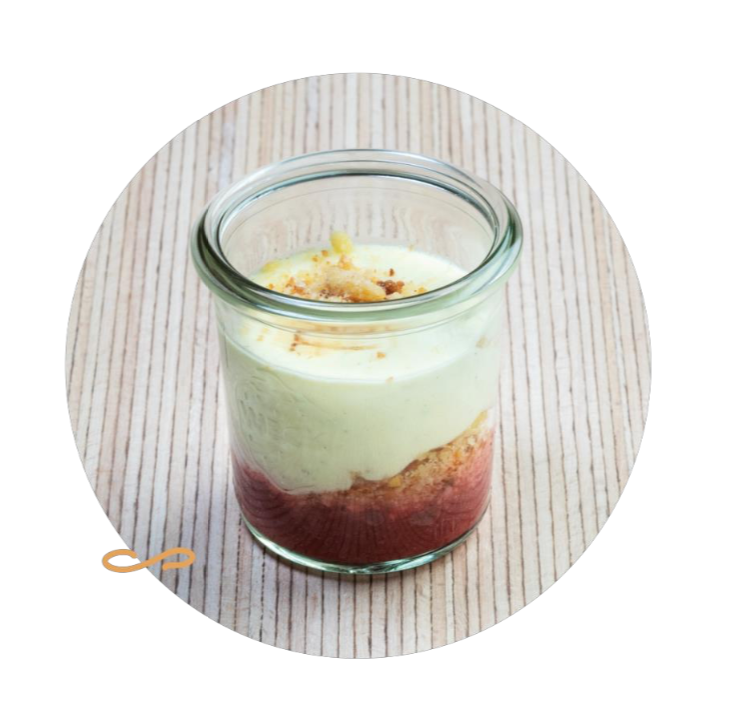 Lime Mousse 
Strawberry 
Almond Crumble
The fruity and original union of lime and strawberry. The addition of almond crumble balances the fruit acidity and brings a crunchy texture for a playful and addictive experience.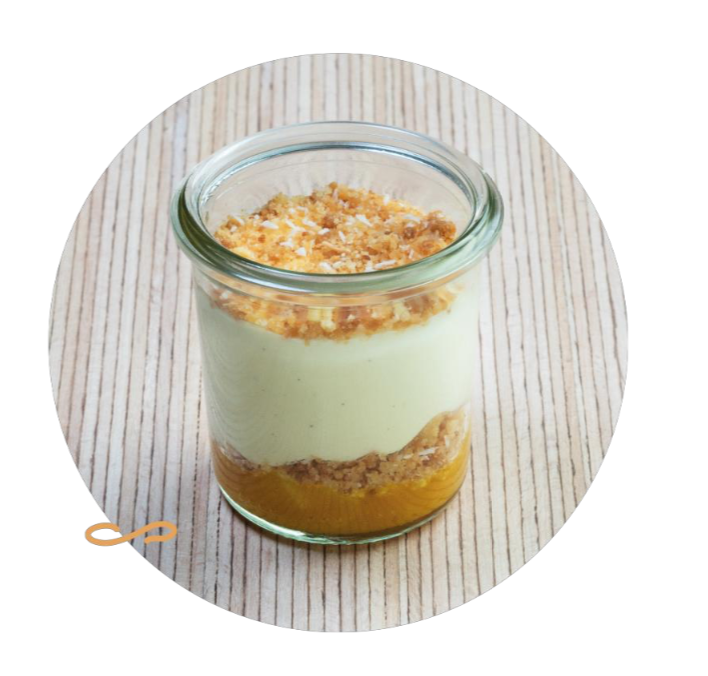 Yuzu lemon mousse
Mango
Coco
An original blend of exotic flavors that wil make taste buds travel ! A world tour of flavour in every bite in a balanced and harmonious composition.
Characteristics and uses of the jars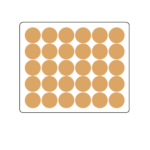 Our products are delivered in boxes of 30 pieces.
Our products are delivered in high quality glass jars with a capacity of 140mL.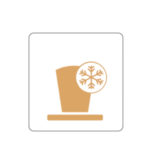 Take the jars out of the package and let them defrost for 6 hours in the refrigerator.