The Bocalicious range of savoury jars is a subtle balance between a delicious vegetable purée spiced with herbs (sweet potato, pea, potato) and a protein base delicately cooked in a sauce: white butter for salmon, Indian curry for cod and pepper for duck.
Our range of savoury jars has been designed to perfectly match all your menus and culinary offers. As an appetizer, a delicatessen piece or as a buffet, our salted jars presented in premium glass jars will delight your guests.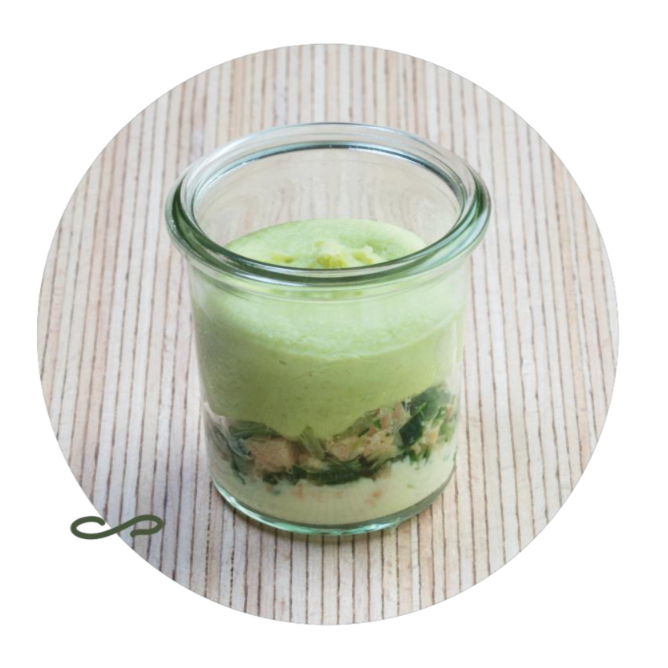 Duck Sweet 
potato purée
Sauce Brune 
A terroir composition built on a protein base of duck in brown sauce, associated with mashed sweet potato.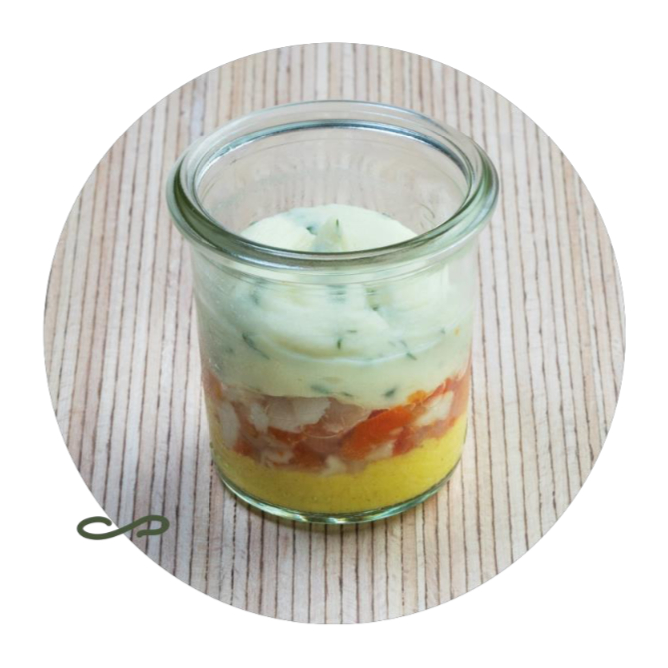 Codfish 
Potato purée 
with herbs Curry sauce 
The combination of cod with mashed potatoes and herbs makes for a light composition based on the flavors of the sea. The curry sauce enhances the whole by bringing a more original touch.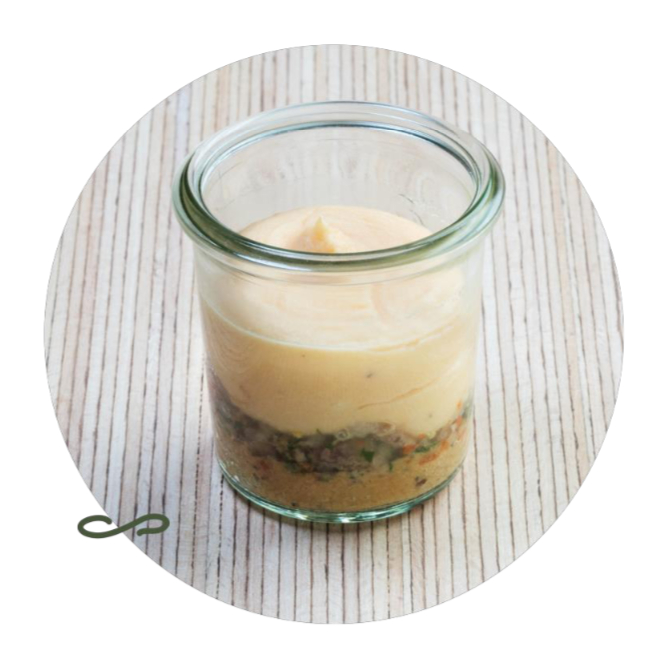 Salmon Pea 
Purée
Beurre blanc sauce 
A delicious association between a base of salmon cooked in white butter and a sweet pea puree, for a very harmonious sensation in the mouth.
Characteristics and uses of the jars
Our products are delivered in high quality glass jars with a capacity of 140mL.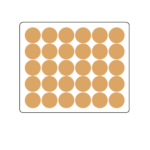 Our products are delivered in boxes of 30 pieces.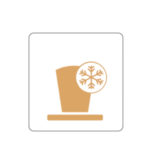 Reheating: without defrosting, between 30 to 40 mins in an oven preheated to 130°C until the product reaches a minimum core temperature of 65°C, depending on the number of pieces.